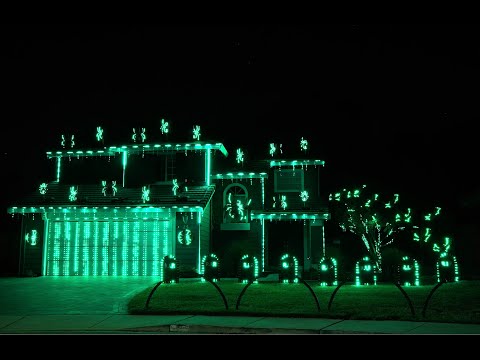 Every year, Tom BetGeorge of Tracy, California, pulls out all the stops to entertain us with his Halloween and Christmas light displays. You can find an archive of them here. These public performances are all charity fundraisers for McHenry House, a local family shelter, which goes a long way in assuaging the neighbors during the stressful holiday season. It's a challenge for BetGeorge to impress us a little more each year. This year's Halloween show features "Wake Up" by Rage Against the Machine to accompany the final scene of The Matrix. Another part of the show gives us "Smells Like Teen Spirit" from Nirvana.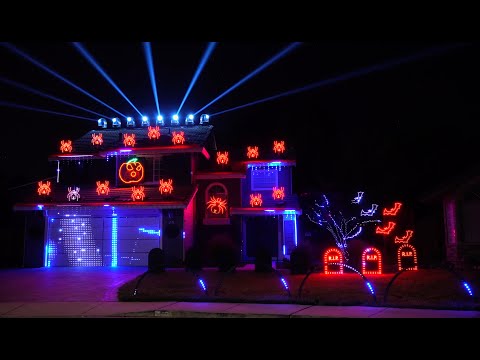 The spotlights on top direct us in our head banging. The scowling pumpkins give the song an appropriate snarl to take us back 30 years to the height of the grunge era, when the album Nevermind was released.
If you are nearby, you can drive through and see the Halloween show live. Check the schedule for this year's performances.
Source: neatorama