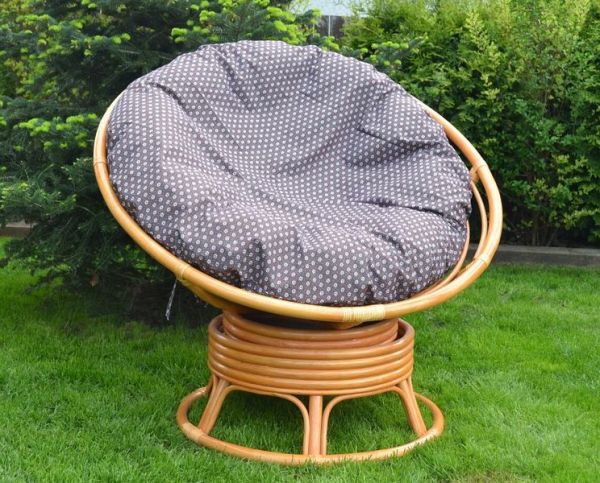 The "papasan" chair became a best seller for Pier 1 Imports in the 1970s, and an icon that you still see in stores, homes, and lawns. They were exotic, comfortable, and most importantly, affordable to young people who needed a place to sit in their first apartment. Where it came from, and how it got to America, is a story with many versions. However, Pier 1 was the place most Americans discovered the chair.
According to the International Directory of Company Histories, furniture salesman William Amthor started liquidating extra rattan furniture he had in 1958 at a warehouse—Cost Plus, which grew into Pier 1's main rival, World Market—along Fisherman's Wharf in San Francisco. Inspired by the business, Charles Tandy and Luther Henderson of the Tandy Corporation, later RadioShack, gave Amthor a loan to open a retail shop under the name Cost Plus in 1962 in neighboring San Mateo. By 1966, their operation was renamed Pier 1, importing inexpensive goods from around the world, especially Asia, and marking them up. The resale cost, however, was still cheaper than other American and European furniture at the time, attracting budget-conscious baby boomers looking to furnish their first homes with the hippie chic of "beanbag chairs, love beads, and incense," as the Pier 1 website tells it.
But the popularity of the papasan chair has its roots in the antithesis of the love beads and incense crowd: the Vietnam War. The chair itself has a particularly murky history, with many accounts of how and where it was originated. Read those conflicting stories in an article at Atlas Obscura.
(Image credit: Ing. Radek Michelfeit)
Source: neatorama