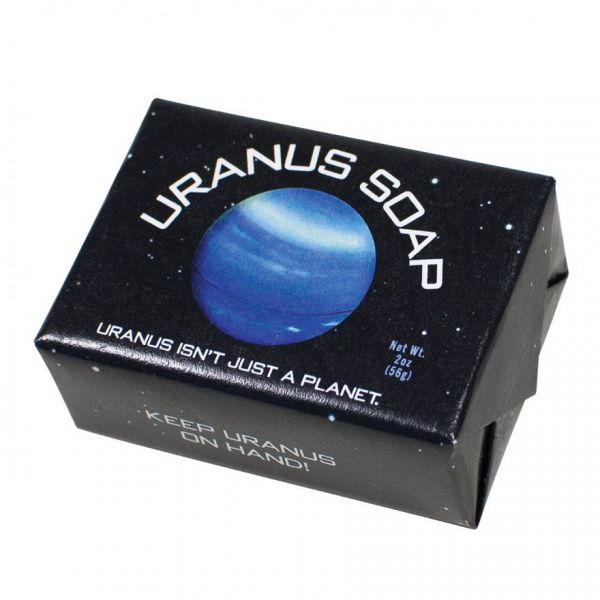 Now you can get Uranus clean with the Uranus Mini Soap available at the NeatoShop. This fragrance free soap is the perfect gift for those who have dirty minds, but like to keep their hands clean. 
The Uranus Mini Soap features a picture of this icy gas giant with cheeky sayings. Uranus isn't just a source of stink in the universe, it's also your favorite 7th planet from the sun. Uranus may be the butt of many jokes, but it's also a place we love. Invite Uranus into your bathroom today.  
Be sure to check out the NeatoShop for more great Bath and Body products. New items arriving all the time. 
Don't forget to stop by the store to see our large selection of custom apparel. We specialize in curvy and Big and Tall sizes. We carry baby 6 months to 10 XL shirts. We know that fun and fabulous people come in every size. 
Source: neatorama