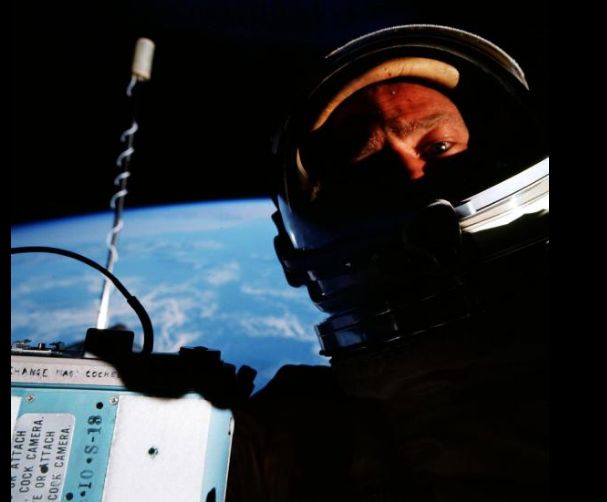 The United States (and the Internet) has celebrated the National Selfie Day to give tribute to the style of self-portrait, the selfie. While there are debates on what does count as "a selfie", NASA laid claim that Buzz Aldrin, the second man who walked on the moon, was the first to take a selfie (in space). This claim defied the usual definition that a selfie should be taken digitally, as National Geographic detailed:
"For me, it needs to be digital to be a selfie," argues Jennifer Levasseur, a curator at the Smithsonian National Air and Space Museum. According to Levasseur, the concept of a selfie is directly linked to internet culture and the human desire to interact on social platforms. "The thing that makes a selfie a selfie is sharing it," she says.
Still, astronauts have been carrying cameras aboard space vehicles since the 1960s, and they've taken plenty of pictures of themselves along the way. In 1966, Aldrin used a Hasselblad camera that was designed specifically for space, with an extra-large trigger to accommodate the astronaut's thick gloves. Hasselblad also painted the first camera in space a matte black to minimize reflections in the orbiter window. But cameras used in space need to survive extreme conditions, like temperature swings from -149° to 248°F, so Hasselblad painted later models silver to help the camera adjust to these temperature changes.
image credit: screenshot via National Geographic
Source: neatorama