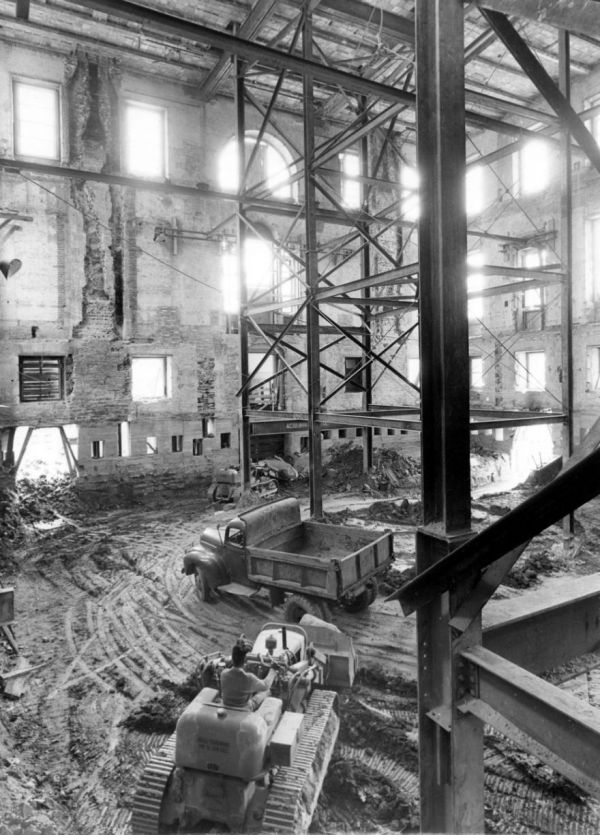 The White House was first built just prior to 1800, but then it was burned down during the War of 1812, rebuilt, and maintained rather haphazardly for the next century, with little attention being paid to the structure during the Great Depression and World War II. By the time Harry Truman moved in after the death of Franklin Roosevelt in 1945, it was literally falling apart. The Truman family heard weird creaking, the floors bounced, and chandeliers would swing for no reason.
Official White House photographer Abbie Rowe (who also captured the reconstruction) even recalled that the president said he heard ghosts in the Second Floor residence. Truman also imagined a not so humorous scenario in which his bathtub fell through the floor during a Daughters of the American Revolution tea, with the American president "wearing nothing more than his reading glasses."
Finally, Margaret Truman's piano leg pierced through the floor into the room below due to the rotting floors. Truman knew the White House needed extensive repair, but didn't want to do it during his re-election year, so the renovation project didn't begin until 1949. Even then, appearances needed to be kept up, so all the work was done from the interior, while the exterior facade appeared almost unscathed. The Trumans lived in the rotting building for four years, then moved to the Blair House during the renovation project, and only moved into the new and improved White House in March of 1952 and stayed for less than a year. Even then, President Truman lamented the $5.4 million cost of the upgrade. See pictures of the White House completely gutted during its renovation at Messy Nessy Chic.
(Image credit: National Park Service)
Source: neatorama