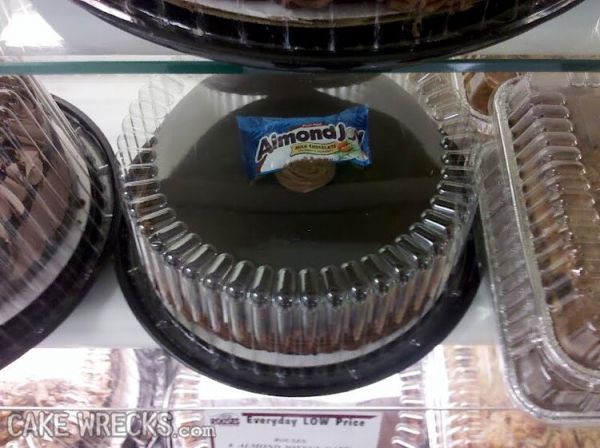 Jen Yates introduces us to a new trend in cake decorating that may seem a treat, but one might also suspect it's a shortcut to a "decorated" cake. It's the practice of adding well known candies on top of the iced cake. In their original wrappers. Now, a candy wrapper is useful for identifying the brand and flavor of a candy bar, and to keep the candy clean inside. But you don't expect the outside of the wrapper to be all that clean.  
And digging through icing with your fingers just to unwrap a piece of chocolate that is covered in chocolate and then smooshed into chocolate sounds about as appealing as… ooh, look!

Chocolate!
You can see plenty more examples of this trend at Cake Wrecks.
Source: neatorama