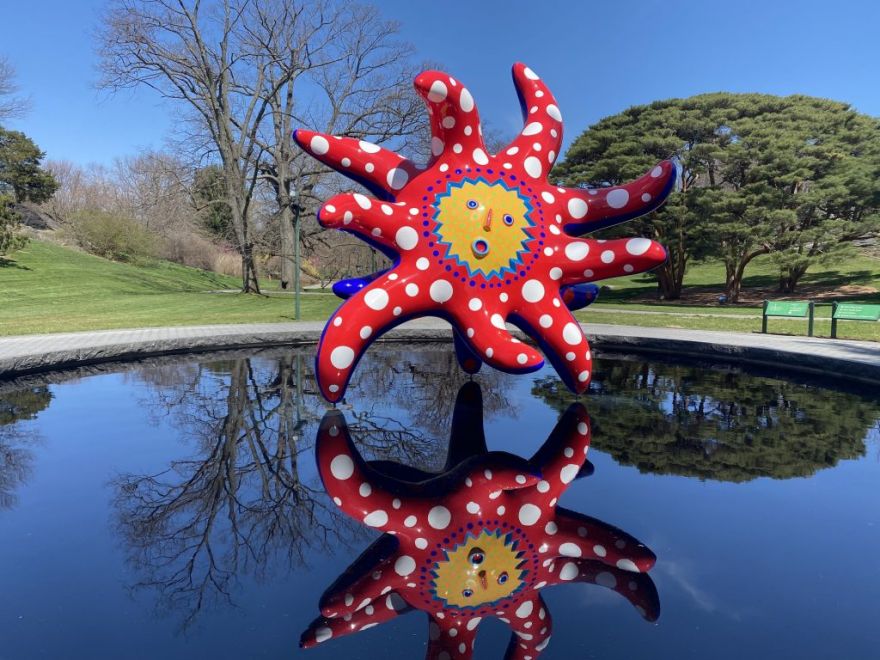 Japanese artist Yayoi Kusama brings fun and vibrant colors to the New York Botanical Garden thanks to the exhibition, "Kusama: Cosmic Infinity." Different kinds of exhibitions are now being unveiled at the garden after a one year delay. Kusama's exhibit celebrates and reminds people that the city is still standing despite the struggles:
Unlike her wildly popular museum exhibitions, where visitors queue for hoursfor the chance to spend 30 seconds inside one of Kusama's mirrored "infinity rooms," most of the art here can be experienced outdoors without long lines, making it ideal for the age of social distancing.
"It's a refreshing experience since we don't normally see art that way. You go from one gallery to the next," curator Mika Yoshitake said at the exhibition's press preview. "Kusama's work really enhances the botanical landscape."
The setting is a fitting one for the artist, who grew up in a seed nursery, and for whom flowers are a recurring motif.
Image via Artnet
Source: neatorama